Musicology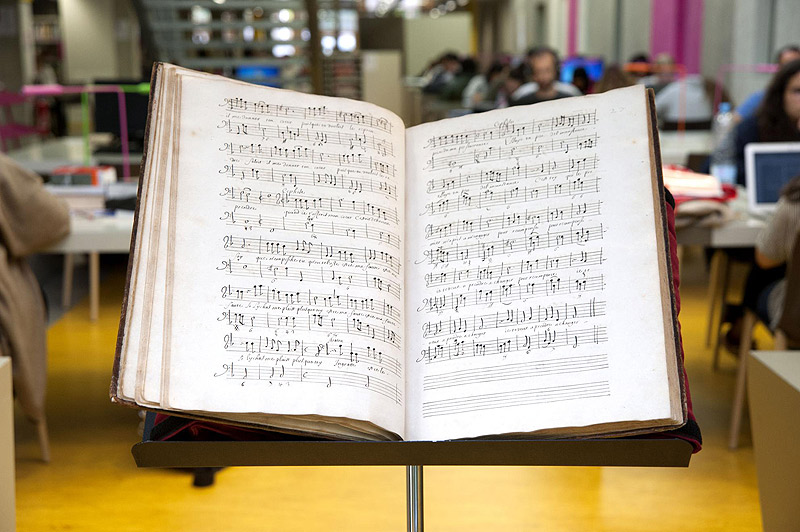 Alceste ou Le triomphe d'Alcide, by Jean-Baptiste Lully (1674). Handwritten scores, unidentified copyist(s). Place of storage : Clignancourt Library, Sorbonne University.

The musicology heritage collections preserved at the BU Clignancourt, which were awarded the COLLEX label in 2017, are the heirs of the library of the Institute of Musicology founded in 1951 on the premises of the current Centre Michelet. The Institute's library holdings were essentially built up from the initial bequest of Pierre Aubry's library by his widow to the University of Paris in 1910.
The collection of documents belonging to this pioneer of medieval musicology is partly composed of his archives, a selection of which will be digitized, including:
his unpublished manuscript thesis on the songs of the trouvères and troubadours,
his courses and conferences,
his research notes and other correspondence,
documents concerning the organisation of a folk song competition.
In the future, we will also be able to locate:
the handwritten thesis (1930) of Paul-Marie Masson, founder of the Institut de Musicologie, specialist in 18th century French music, whose archives are kept at the BU Clignancourt
a selection of handwritten or printed scores with handwritten annotations of French operas from the 17th and 18th centuries, composed by Lully, Campra, Collasse, Desmarets, including some from the prestigious "Toulouse Philidor" collection
You can now access: